American Swirl Bolt Action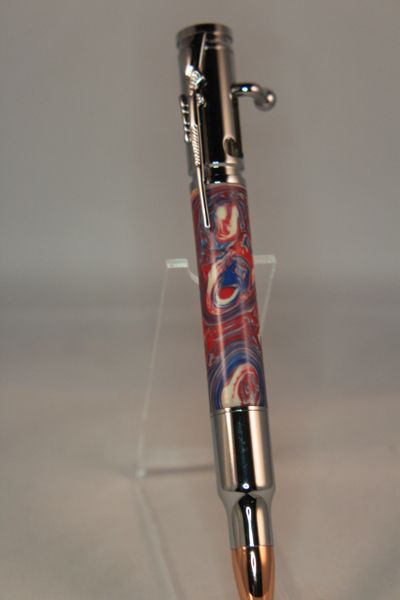 American Swirl Bolt Action
This Magnum Bolt action is the big boy of the bunch. The acrylic is a swirling Red, White, and Blue Pattern that just screams America. This Chicago Pen is finished with chrome metalwork that compliments the colors in the body. The bolt action lever extends and retracts the ink. The clip is a miniature representation of a rifle. The tip of the pen is a representation of a 30 caliber bullet tip.

This ChicagoPen uses a replaceable Parker style ink refill available here or at anywhere that sells office supplies.
This ChicagoPen is approx. .05 inches in diameter.
This ChicagoPen is approx 5 1/2 inches long.