Bolt Action Tec Pen - Antique Brass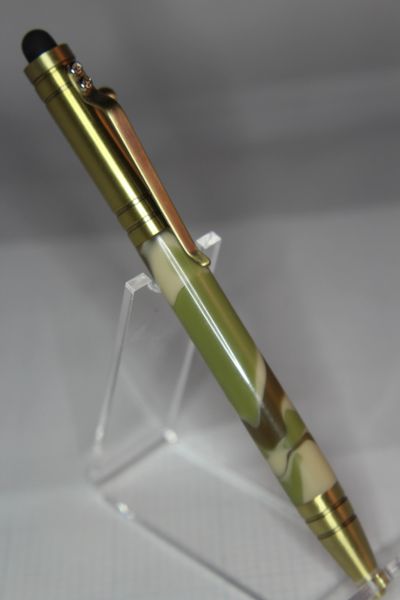 Bolt Action Tec Pen - Antique Brass
This ChicagoPen is a bolt action with a twist, this particular variation is made from Desert like camouflage and is finished off in Antique Brass Metalwork that compliment each other very well. This pen design features a bolt action control that extends and retracts the ink. It also features screw top that allows you to switch between either a stylus or a smooth metal top.

This ChicagoPen uses a replaceable Parker style ink refill available here or at anywhere that sells office supplies.

This ChicagoPen is approx. .5 inches in diameter.

This ChicagoPen is approx 5-1/2 inches long.
If back ordered please allow 2-3 weeks for creation.