European - Purple and Chrome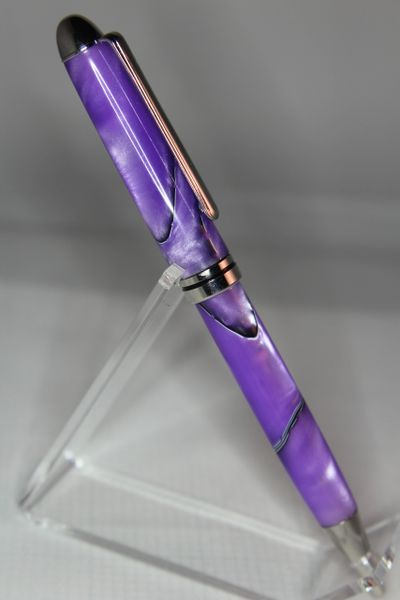 European - Purple and Chrome
This ChicagoPen is a classic twist style that is pretty common as it is a great design. Skinny tip, fat top, good weight, and great balance. This particular variation is made from a purple acrylic and is finished off in chrome metalwork that complement each other very well. This pen design features a ball under the clip for smooth in and out of the pocket action. A classic and simple twist extends and retracts the ink.
This ChicagoPen uses a replaceable Cross style ink refill available here or at anywhere that sells office supplies.

This ChicagoPen is approx. .43 inches in diameter on the bottom and .54 inches at the top.

This ChicagoPen is approx 5.65 inches long.
If back ordered please allow 2-3 weeks for creation