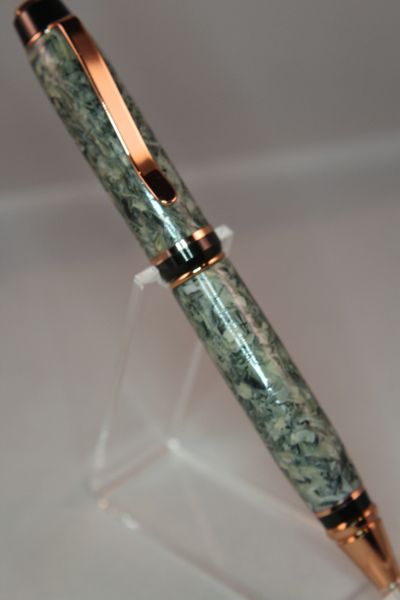 Money Cigar
This is the Classic cigar style pen. This particular variation is an absolutely awesome looking pen. This is finished off in copper metalwork that compliments the shredded money encased in acrylic . The main body is created from real shredded US currency encased in acrylic that is perfect for this pen series.

This ChicagoPen uses a replaceable Parker style ink refill available here or at anywhere that sells office supplies.
This ChicagoPen is approx. .47 inches in diameter.
This ChicagoPen is approx 5-5/8 inches long.
If back ordered please allow 2-3 weeks for creation.