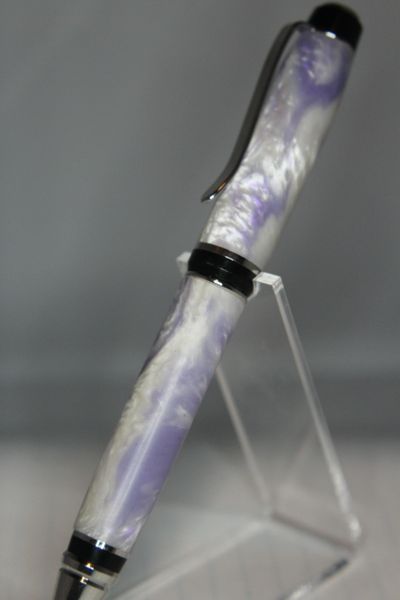 Purple Sky - Cigar
This is the Classic cigar style pen. This particular variation is an absolutely awesome looking pen. This is finished off in Platinum metalwork that compliments the purple swirling cloudy looking acrylic .

This ChicagoPen uses a replaceable Parker style ink refill available here or at anywhere that sells office supplies.
This ChicagoPen is approx. .47 inches in diameter.
This ChicagoPen is approx 5-5/8 inches long.
This is a one of a kind ChicagoPen as the material is always different when I am able to find it, the results of the turning process always creates a unique finish that can not be recreated.