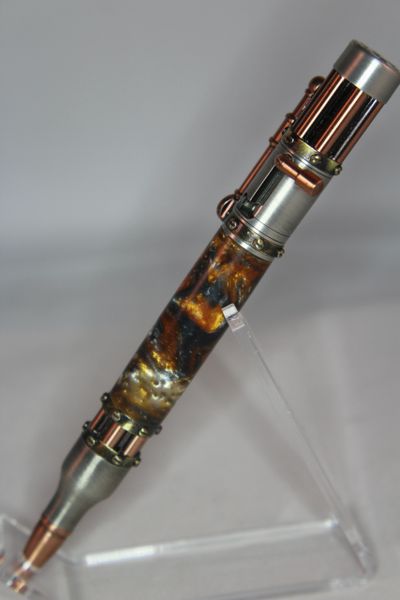 Steam Punk
This is the Classic SteamPunk pen. Absolutely awesome looking pen. This is finished off in pewter and brass metal work. The main body is a liquid metal looking acrylic that is perfect for this pen series.

This ChicagoPen uses a replaceable Parker style ink refill available here or at anywhere that sells office supplies.
This ChicagoPen is approx. .06 inches in diameter.
This ChicagoPen is approx 5 3/5 inches long.
There is always a high demand for this bad boy, so if it isn't in stock currently, I will take back orders for this one.