Woodland Camo - Mini Bolt Action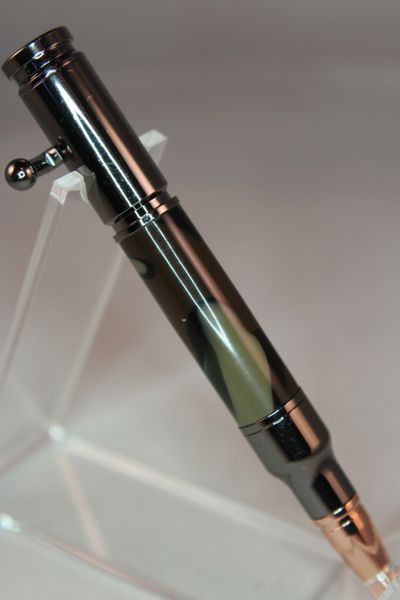 Woodland Camo - Mini Bolt Action
This Mini Bolt action is the Little Guy of the bunch. The acrylic is a classic woodland camouflage design that any huntsman, military, or gun enthusiast will love. This Chicago Pen is finished with Gun Metal metalwork that compliments the colors in the body. The bolt action lever extends and retracts the ink. The clip is a miniature representation of a rifle. The tip of the pen is a representation of a 30 caliber bullet tip.

This ChicagoPen uses a replaceable mini style ink refill available here or at anywhere that sells office supplies.
This ChicagoPen is approx. .05 inches in diameter.
This ChicagoPen is approx 4 inches long
Please allow 2-3 weeks for back orders.