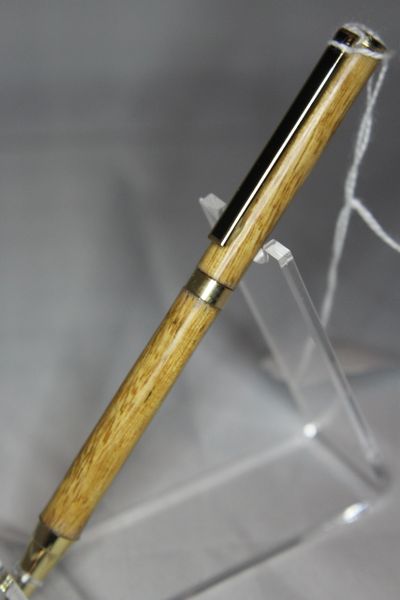 Yellowheart Slimline
This slimline Yellowheart wood pen is finished with Gold metalwork and a CA finish to protect the wood.
This ChicagoPen uses a Cross style ink refill available here or at any office supply store.
This ChicagoPen is created using Yellowheart wood, which is commonly found in Brazil. This wood species is not listed in the CITES Appendices or on the IUCN Red List of Threatened Species.